Air Duct Cleaning and Dryer Vent Cleaning in Webster, NY
Air Duct Cleaning and Dryer Vent Cleaning Services for Webster, New York
Do You Have Dirty or Dusty Ducts?
There are two systems in a typical residential home in Webster, NY that can contribute to poor indoor air quality as well as a potential location for the start of a house fire: air ducts and dryer vents. Both of these need periodic cleanings and our team at Pinnacle Eco Clean has years of experience making sure that your air duct cleaning and dryer vent cleaning keep your home healthy and safe. These cleanings help your home be more efficient which saves you money each month while also allowing you peace of mind. Contact our staff today to learn more and to schedule your air duct cleaning and dryer vent cleaning.
Air Duct Cleanings Keep Your Family Healthy in Webster, NY
Get Cleaner Air Ducts, Cleaner Dryer Vents, and a Healthier Home
The indoor air that you breathe can be affected by many different things, and often this comes from your own home in the air ducts. Dust, pet dander, bacteria, and other contaminants can become lodged all over your air ducts and they can affect your indoor air quality. It is important that you have your air ducts cleaned periodically to remove these contaminants.
Without having an air duct cleaning you will be dusting more frequently, likely finding yourself or others in your family with a sore or scratchy throat more often, and even sneezing or feeling nauseated from the buildup that might be in your system. Our team will use a number of tools to break up and remove these contaminants from your air ducts so that they are truly gone.
Dryer Vent Cleaning Increases Efficiency in Webster, New York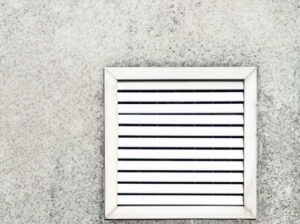 Your dryer can only dry your clothes and other items efficiently if the exhaust line is clear of lint and other debris or obstructions. The more clogged your dryer vent is the longer it will take to dry your clothes. Not only that, but the dryer lint in your dryer vent could suddenly catch fire and cause a lot of damage. With a dryer vent cleaning your dryer will operate more efficiently and save you money, plus you will not have to worry about a potential house fire.
Thousands of house fires start every year in a dryer vent. Webster is a town in the northeastern corner of Monroe County, New York and is named after orator and statesman Daniel Webster. Whig farmers from North Penfield were so impressed by his eloquence that when they petitioned the state legislature for separate town status from Penfield, they chose to name it in his honor. At Pinnacle Eco Clean, our team is ready to protect the health and safety of your family with air duct cleaning and dryer vent cleaning.
Contact us today for air duct cleaning!