Fairport Commercial Carpet Cleaning, Area Rug Cleaning, & Carpet Cleaning
A Totally Outstanding, Red Carpet Service Experience!
Let's face it, try as we might spills and stains are bound to happen to the carpeting in our Fairport, NY, home. When your home could use a good carpet cleaning, call in the team from Pinnacle Eco Clean to bring your carpets back to life. Our technicians have the specialized tools to spot hidden stains as well as the techniques to help get out stubborn stains and other situations. Contact us today and schedule your carpet cleaning.
Floor Cleaning in Fairport
Professional, Friendly, Reliable, & Trustworthy
Pinnacle Eco Clean experts can do more than just carpet cleaning. They can help make your tile & grout look like it was just laid earlier that day, and the grout will look fresh and protected as well. When you take care of the different flooring in your home, it will last longer and stand up to the everyday wear from your family enjoying your home. Floor cleaning is just as important as carpet cleaning, and can even include area rug cleaning as well. Your area rugs help to keep the environment warmer and prevent the room from becoming like an echo chamber.
We even can handle Oriental rug cleaning. There is a six-step process that we use to ensure your Oriental rug is handled with care while also getting it clean like it was new. Talk with our team today to learn more about all of our floor cleaning options including rugs.
Residential and Commercial Carpet Cleaning in Fairport, New York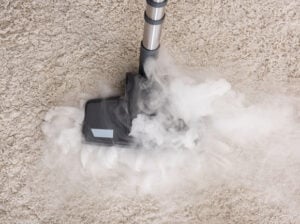 Just like a home's carpeting gets dirty and needs cleaning, a commercial carpet cleaning is also important to do for a business. From hotels to office buildings, conference rooms to theaters and many other businesses have relied on Pinnacle Eco Clean for their commercial carpet cleaning. While commercial carpets are designed to handle heavier traffic, that doesn't mean that they don't need to be cleaned regularly. Call in the experts to have your Fairport, NY, business carpets cleaned and refreshed.
From its earliest days, the presence of the waterway helped transform what had once been known as Perrinsville into a very "fair port" for an overnight stay by passing travelers. The railroad came to Fairport in 1853 making this growing community one of the leading centers of transportation and industry of its time in all of Upstate New York. With its quiet, tree-lined streets, specialty shopping, and front porch friendliness, the Village of Fairport offers contemporary living at its very best.