Rochester, NY Carpet Cleaning & Floor Cleaning Company
A Totally Outstanding, Red Carpet Service Experience!
There are plenty of reasons why you have carpets in your Rochester, NY, home, but it is also important to have carpet cleaning regularly in order to keep them in top shape. The experienced technicians from Pinnacle Eco Clean will get up all of that embedded dirt and grime and bring your carpets back into shape. We can even tackle those stains in your carpets to make those look better and maybe even disappear. Contact us today to schedule your carpet cleaning for a clean home.
Residential and Commercial Carpet Cleaning in Rochester
Professional, Friendly, Reliable, & Trustworthy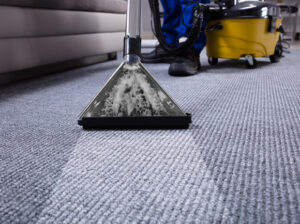 Pinnacle Eco Clean takes on all kinds of carpets, from the living room spread in your home to the commercial-sized carpets at businesses. You might notice that areas of your carpet have an unpleasant odor, or even look darker and dingier than they used to. This is where the power of professional carpet cleaning can really make a difference. We can get deep into the carpet fibers to clean up and remove those odors and all of the dirt. The end result is a carpet that looks like it was recently installed. Commercial carpet cleaning is also important because you likely have areas of heavy traffic coming through your building. Dirt, water, snow, and other debris are all brought into your building and worked into the carpet fibers. Commercial cleaning will bring life back to your commercial carpeting.
Floor Cleaning in Rochester, New York
No matter what sort of floors you have at your Rochester, NY, home, Pinnacle Eco Clean is ready to clean them up and make them look like new again. Not only will you have a cleaner home, but you are taking care of your carpeting and flooring so that it will last longer. Don't let your carpets and floors go any longer without being taken care of with the help of our technicians. Call us today to schedule your carpet cleaning and floor cleaning.
Rochester rose to prominence as the birthplace and home of some of America's most iconic companies, in particular Eastman Kodak, Xerox, and Bausch & Lomb (along with Wegmans, Gannett, Paychex, Western Union, French's, Constellation Brands, Ragú, and others). Rochester was founded shortly after the American Revolution by a wave of English-Puritan-descended immigrants from New England, who were looking for new agricultural land. They were the dominant cultural group in Rochester for over a century.