Monroe County, NY Floor Cleaning and Carpet Cleaning Company
A Totally Outstanding, Red Carpet Service Experience!
When a flooring choice makes up half of all flooring options, you know it's a popular choice even in Monroe County, NY. Carpeting really is that popular, and to keep it looking its best you need to schedule a carpet cleaning with Pinnacle Eco Clean. We've spent the last several decades doing floor cleaning and carpet cleaning, keeping things looking fresh and clean, and we can do the same for your carpets. Give us a call today to schedule your carpet cleaning with our expert technicians.
Commercial Carpet Cleaning and Area Rug Cleaning in Monroe County
Professional, Friendly, Reliable, & Trustworthy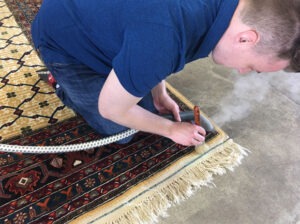 Commercial carpet cleaning is just as important as carpet cleaning in your home. In fact, commercial carpets get much heavier traffic than a home's carpets, so it is important to keep those commercial carpets clean. Not only is it cleaner for the entire business, but it also projects a positive image to anyone coming into the business or building.
Many times area rugs are used to help separate areas in a room or otherwise to add a decorative touch. These too can benefit from an area rug cleaning as they catch dirt and grime just like a carpet does. An area rug can at least be moved around to help with cleaning it easier than a carpet that is permanently placed.
Floor Cleaning in Monroe County, New York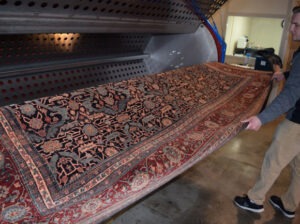 It's not just carpeting that gets dirty, any floor gets dirty when it is used. That's why floor cleaning is also important, whether that's the linoleum floor in your kitchen, a nice tile floor in your bathroom, or even the concrete floor in your basement. Professional floor cleaning, carpet cleaning, area & oriental rug cleaning, and others from Pinnacle Eco Clean will help to maintain a neat and clean Monroe County, NY, a home that your neighbors will be jealous of. Contact us today to schedule your carpet cleaning.
Monroe County, New York, named for President James Monroe, was created from portions of Ontario and Genesee Counties on February 23, 1821. The county already included 28,000 settlers in growing towns and villages that provided agricultural products and market support for the burgeoning mill town known as Rochester. The county seat, Rochester, named for one of its three founders, used the power of the Genesee River to drive the mills and the convenience of the Erie Canal to ship products. The original 14 towns in Monroe County each elected supervisors who were present at the first Board of Supervisors meeting on May 8, 1821.