Air Duct Cleaning Services for Rochester, NY
Do You Have Dirty or Dusty Ducts?
Have you been finding yourself sneezing more when your HVAC system kicks on in your Rochester, NY, home? If so, or your eyes are itching more, or your throat is dryer than normal, you could likely benefit from an air duct cleaning from Pinnacle Eco Clean. Your home's ducts can hold dust, dirt, and other allergens that can affect your breathing as well your overall well-being. Pinnacle Eco Clean's technicians will come and clean your ducts so you can breathe easier and healthier. Contact Us today to schedule your appointment.
Air Duct Cleaning Services in Rochester
Get Cleaner Air Ducts, Cleaner Dryer Vents, and a Healthier Home
There are several benefits that you will notice with duct cleaning services. The first is being able to breathe cleaner air as the various allergens have been removed from your ducts and are no longer being blown around your home. Along with that, you will notice that your air smells fresher as well. Along with the dirt and dust, your ducts harbor bacteria and can spread those smells along with others throughout your home. Having an air duct cleaning company do a treatment on your ducts will help eliminate those funky smells.
Not only that but with cleaner ducts from an air duct cleaning you will be helping your HVAC system from being overworked trying to force air through dirty ductwork. You will prolong the life of your system as well as enjoy reduced energy costs from a more efficient system. Your home will also be cleaner since the dust and dirt are no longer being blown around the home.
Air Duct Cleaning Company in Rochester, New York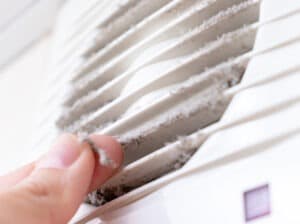 Pinnacle Eco Clean wants to be your air duct cleaning company, and they've been working with clients all over Rochester, NY, for more than 30 years. And they don't just offer duct cleaning services for your HVAC system, but also offer dryer vent cleaning as well to help prevent fires and to keep your clothes dryer working at optimal levels. Call us today to schedule our technicians to perform our duct cleaning services on your home and enjoy cleaner air throughout your home.
In 1830–31, Rochester experienced one of the nation's biggest Protestant revivalist movements, led by Charles Grandison Finney. The revival inspired other revivals of the Second Great Awakening. By the mid-19th century, as the center of the wheat-processing industry moved west with population and agriculture, the city became home to an expanding nursery business, giving rise to the city's second nickname, the Flower City. In the early 20th century, Rochester became a center of the garment industry, particularly men's fashions.