GREEN CARPET CLEANING
The goal of every homeowner is to get the best service, for the best price possible. And why should you settle for anything less? The "best" service can be a very subjective thing, however, and more and more people prefer a service that is, above all, safe and healthy for them, their families, their pets and for the environment. To these people, this is considered to be the best. Enter "Green" carpet cleaning.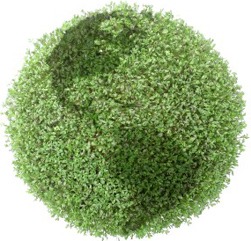 The term "Green" can refer to many things these days: chemical-free, non-toxic, low-emissions, all-natural, small carbon footprint, environmentally-friendly, sustainable. These are synonyms are often used interchangeably, but can all mean very different things. You have to do your research. Non-toxic cleaning solutions can include a variety of naturally-occurring substances, like hydrogen peroxide or citrus-based fragrances. Sustainable methods would mean that the natural resource used is easily replenished. "All natural" has no real definition since this term is not regulated by law. "Environmentally-friendly" is a generic term that doesn't really describe what the method or product does or doesn't do.
There can be more than one green method of cleaning your carpet and our technicians will know what to use on your home's carpet. A green carpet cleaner should be concerned with the ingredients in the solutions used, the use and potential waste of water while cleaning carpets, and the residues, particles and fragrances left in the home after the job is finished. Certain contaminants left behind can cause your carpet to dull and fade, as well as cause allergic reactions in those who live in the home. Leftover carpet cleaning solutions can also act as a magnet for dirt, so thorough rinsing is required.  It is therefore very important to make sure that the products and methods used on your carpet are the most effective and safest available for you, your household and the environment.
When you choose a green cleaning method over traditional methods, it can improve the air quality of your home and can make it safer for everyone. Truck-mounted hot water extraction gets your carpets extra clean by permeating your carpet fibers, drawing out deeply embedded odors and odor-causing agents.  This method is very effective for improving the air quality in your indoor environment.  In addition, the longer your carpeting and rugs last, the less waste there is in landfills.  This is a nice environmental side benefit to using a high quality carpet cleaning service provider.  When you think about it, how "green" would a carpet cleaning service be if the carpet ended up in a landfill years before it should have?
Pinnacle Eco Clean is committed to being a green company. That means our primary cleaning products contain no petroleum distillates, butyl, ammonium hydroxide, enzymes, phosphates, etc. Our technicians receive continued training in cutting edge technologies. We also have available a green anti-allergy treatment to ensure that your personal sensitivities are accounted for. The carpet cleaning extraction is thorough and fast, leaving very little moisture behind to cause potential humidity issues. We also carry our own water to and from the cleaning site to ensure that it gets disposed of in the proper receptacle according the state regulations. This means that you get a deep-down clean and service that's second to none. Choose Pinnacle Eco Clean and we guarantee you a cleaner, safer home. Your wellness is our concern and our goal is to make each client a satisfied one.