Rochester, NY Dryer Vent Cleaning Services
Do You Have Dirty or Dusty Vents?
Do you need professional dryer vent cleaning in Rochester? If you smell something burning when running your dryer, or it's taking longer than usual to dry your clothes, it might be time to call Pinnacle Eco Clean.
We are the leading provider of dryer vent cleaning services in the area, and we're ready to help you get your vents clean and clear. No matter how big or small the job is, we're up for the challenge.
Benefits of Dryer Vent Cleaning in Rochester
Get Cleaner Air Ducts, Cleaner Dryer Vents, and a Healthier Home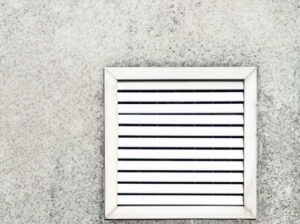 Some people might not see the need for dryer vent cleaning in Rochester, but there are quite a few benefits to getting it done. Here are just a few of the reasons you should invest in regular maintenance:
Safety. A system filled with dryer lint is a fire hazard. The National Fire Protection Association shares that dryer fires cause an estimated $35 million in property loss yearly throughout the US. Scheduling regular dryer vent cleaning ensures you won't become another unfortunate statistic.
Efficiency. Regular dryer vent cleaning saves energy bills and reduces the amount of time it takes to dry your clothes. When you have a clogged dryer vent, your unit has to work harder to do its job, so don't make it work harder than it should.
Longevity. A dryer working overtime will experience more wear and tear, making it more likely to break down sooner. Cleaning out the lint filter, lint trap, and other components regularly will help extend the life of your unit.
Our team understands the importance of maintaining a safe and efficient property. That's why we offer a wide range of essential services, from dryer vent upkeep to air duct cleaning.
Air Duct and Dryer Vent Cleaning in Rochester, New York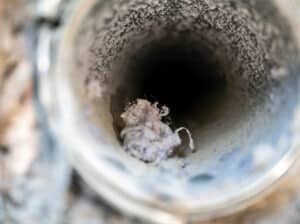 We at Pinnacle Eco Clean proudly serve Rochester, NY, a bustling city with a population of 211,328. From catching a Rochester Americans game to exploring the Strong National Museum of Play, there's always something new to experience in this vibrant community. Many in the area also love to take advantage of the city's growing food scene, which features everything from farm-to-table restaurants to gourmet food trucks.
If you're looking for the best dryer vent or air duct cleaning in Rochester and the surrounding area, your search ends with Pinnacle Eco Clean. Contact us today to schedule a free consultation. We'll be happy to answer any questions you have about our services.